Dental Restorations
Composite Fillings, Crowns, Bridges, Root Canal Therapy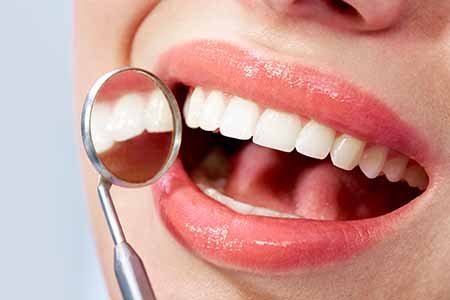 Dental restorations in our Colorado Springs practice include dental bridges, composite fillings, crowns, and root canal therapy.  A dental bridge is a replacement tooth designed to hold your other teeth in place and make normal activities such as eating and speaking clearly easier. They can also help preserve your surrounding teeth because a lost tooth can cause the remaining teeth to move and loosen which can then lead to more tooth loss.
Composite fillings, otherwise referred to as tooth-colored fillings, offer good durability and resistance to breakage in small- to mid-size fillings that will be required to withstand moderate pressure from the act of chewing. They can be used on either back  or front teeth and are a good choice when you prefer that your fillings look more natural.
A crown is used to completely cover or "cap" your damaged tooth. More than just strengthening your damaged tooth, a dental crown can be used to improve how your tooth looks as well as fix the shape or alignment of your tooth. A crown will also be placed on top of a dental implant to provide you with a tooth-like shape and structure to improve both how it looks and how the implant will function. Ceramic or porcelain crowns can even be made to match the color of your natural teeth.
Your teeth are meant to last you a lifetime. Unfortunately, however, damage can occur to one of your teeth (likely from an injury that causes your tooth to crack or a deep cavity) causing the inside of your tooth to become infected. This infection damages the pulp of the tooth which is the network of blood vessels and nerves inside your tooth. If you think you may have damaged your tooth in such a way, please get in touch right away to possibly avoid further problems down the road.
Don't Be Shy. Get In Touch.